I've decided to start my first blog for the new year. There is so much negativity here on the internet, and I want a place to get away from all the negativity, not only on the internet, but in this world. I want a place of escape, where positive thoughts, positive experiences, positive articles that can help one be more positive. I want to try to help myself, as well as others see the beauty of each day. I want to learn to take better care of myself, to stay healthy, to stay happy, to "stay gold".
If you've ever seen The Outsiders, or read the book, the two main characters are Johnny and Ponyboy. Both of these young met have seen a lot, and have been through some very rough times. Towards the end of the story, Johnny urges Ponyboy to "stay gold". What Johnny means by that is that he wants Ponyboy to stay gold, or innocent, in reference from a Robert Frost poem that Ponyboy had read to Johnny. One line in the poem reads, "Nothing gold can stay," meaning that all good things must come to an end.
I've lived long enough to know that all good things do come to an end. But I also know that new good things come around as well. Some days it's hard to see the good, sometimes it feels nothing ever has been good. But I am going to try my best starting this year to "Stay Gold".
I will try to look at life through the innocent eyes of a child.
I will try to see the gold in everything around me.
I will do my best to enjoy every good thing that God has given me.
I will practice gratefulness, writing down at least three things every day that I'm grateful for, or giving thanks to God for all the blessings that He has bestowed upon me.
I will try my best to overlook the faults of others, and instead try harder to work on my own.
I will smile more.
I will try to find more opportunity to commit random acts of kindness.
I will try to have more patience, with myself and with others.
I will try to make a difference, no matter how small, in making this world a better place.
If you've noticed, I have said, "I will try", on most all acts. I am not perfect; I have my bad days. Sometimes I'm just mad at the world. We all have those days. But if I do my part, if I try, maybe by this time next year I'll be a little more "Gold". Maybe I can help someone else "Stay Gold" as well. Either way I have to keep trying; it's the only way to succeed.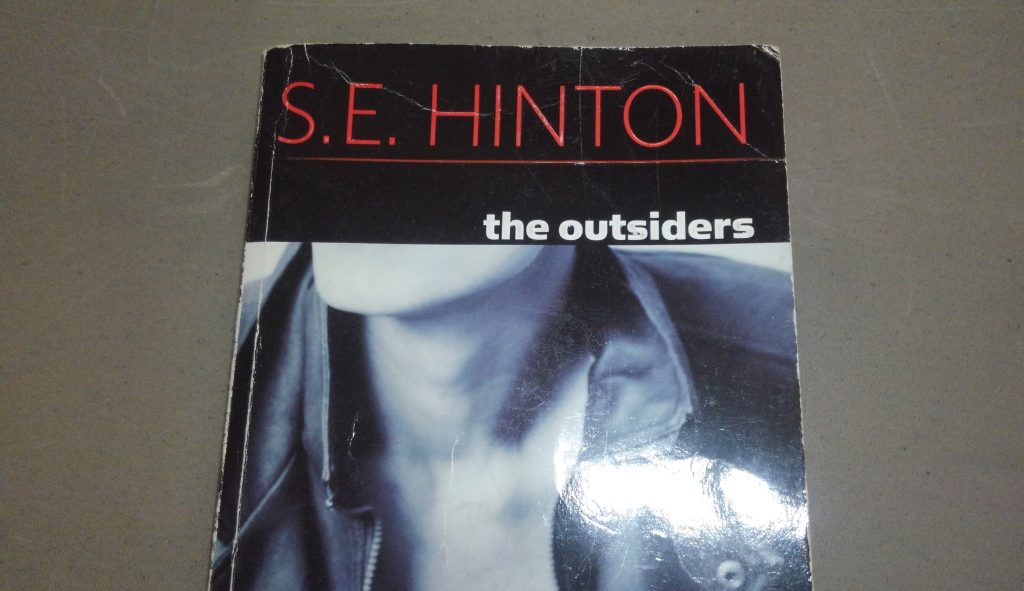 By the way, if you're not familiar with The Outsiders, I suggest reading the book by S. E. Hinton. If you're interested in the movie you can always see that later. I recently watched The Outsiders for the first time with someone who had never read the book. He said that the movie didn't seem to have a plot. I was explaining to him the background that I had read in the book, but it's definitely not the same. I'm a huge believer in literacy, reading and knowledge, so I would strongly suggest reading the book if you haven't.
We all have to grow up. We all have responsibilities and debts; we all have to do things we don't want to do. No matter how many responsibilities we have, no matter how many bills we have to pay, no matter how many problems we face, no matter how many things we have to do but don't want to do, we can all still hang on to that piece of gold. The piece of gold that helps us see the beauty in things, the piece of gold that holds on to optimism, the piece of gold that brings a smile to our face. Hold on to that piece of gold; don't ever let it go.
Stay Gold,
Willow