It's been a long day, and a cold, refreshing beer is just the thing you need after a day like this. Whether stopping by the bar for a quick one after work, or pulling one out of the refrigerator when you get home, that beer sure tastes good.
Some may argue that drinking beer on a nightly basis is bad, but you can't figure out why. What's so wrong with having a cold brew after a long day at work. What's wrong with celebrating with friends on the weekend with a twelve pack, or just sitting around having a few cold ones with the guys?
For the teetotalers who preach to you that alcohol is bad, and imbibing is wrong, a great comeback would be nice rather that the simple reply that beer relaxes you, or even the statement of fact that you deserve it.
If this is you, then keep reading to discover the benefit of drinking beer, and be prepared for those who try to squash your pleasure.
The History of Beer
Men have been drinking beer for thousands of years. There are varying theories of when and where beer was first created, but it's definitely been around since B.C. times. According to History.com, the first fermented beverage most likely came about along with the development of cereal agriculture some 12,000 years ago.
Beer was a favorite drink in that time as it not only contained essential nutrients, but it also provided a safer alternative to drinking water from the rivers and ponds as it was often contaminated by animal waste.
There isn't anything new to the fact that drinking beer can be beneficial. The benefit of drinking beer has been around since biblical times.
The Benefit of Drinking Beer
There are many benefits of drinking beer. Following is a list of benefits to keep in mind next time you're thinking about popping the top off a cold one.
Beer contains more nutrients than other alcoholic beverages.
Beer not only contains just as many antioxidants as wine, but it also has more protein and vitamin B than wine does. Beer also contains iron, calcium, phosphates, and fiber, all of which can be beneficial to one's health.
Beer can lower the risk of developing kidney stones
It has been scientifically proven that drinking beer in moderation can lower the risk of developing kidney stones by up to 41%, as beer contains plenty of active compounds that promote kidney health.
Beer can promote heart health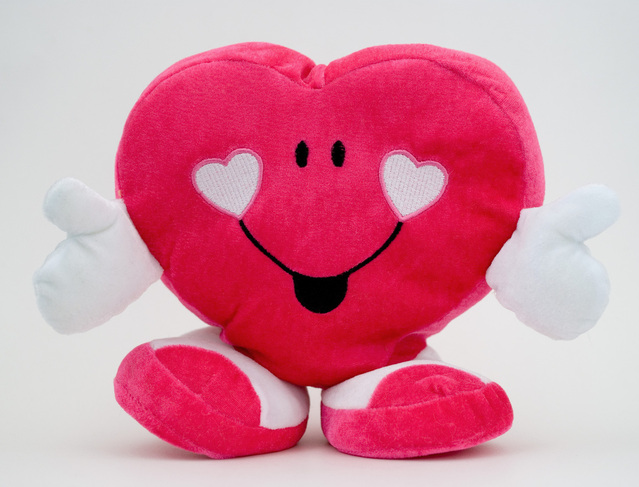 According to PubMed.gov, a 12-week study of overweight adults found that moderate beer intake improved the antioxidant properties of HDL, or good cholesterol, while improving the body's ability to remove cholesterol.
Beer can strengthen your bones
Beer contains a high amount of dietary silicon. Silicon is used as a medicine for weak bones and osteoporosis.
A 2009 study at Tufts University established that older individuals who drank one or two glasses of beer daily had higher bone density, and thus were less prone to fractures than those who did not imbibe. 
Beer reduces your chance for certain types of cancer
We've already discussed how beer contains antioxidants. One of those antioxidants is xanthohumol, which is known to have powerful anti-cancer properties that help repel cancer-causing enzymes in the body.
As a result of this, moderate beer consumption has shown to help prevent prostate cancer in men, as well as reduce the chances of getting breast cancer in women.
Beer reduces your chance for a stroke
Studies by the American Stroke Association have shown that people who drink moderate amounts of beer can cut their risk of a stroke by up to 50% compared to non-drinkers. Researchers at Harvard School of Public Health explain that moderate amounts of beer help prevent blood clots that block blood flow to the heart, neck and brain, which is a leading cause of ischemic stroke. When beer is drunk in moderation, the arteries become flexible and blood flow improves significantly.
Beer can lower your risk of diabetes
The alcohol content in beer increases insulin sensitivity, which helps prevent diabetes. According to a 2011 Harvard study of about 38,000 middle-aged men, those who drank one to two beers daily had a 25% reduction in the risk of developing type 2 diabetes. 
Beer is also a good source of soluble fiber which is an important part of a healthy diet for those with diabetes.
Beer reduces stress and boosts mental health
Moderate amounts of beer can help reduce stress and anxiety. Simply tasting beer can increase the amount of dopamine in one's brain, creating a calm and relaxed feeling.
A 2016 experiment by Dutch researchers showed that moderate beer consumption shortly after a mental stress test decreases the physical stress response. 
Go Ahead and Grab A Beer
There is definitely a benefit of drinking beer. In fact, there are several of them. However, to obtain the greatest benefit it is always recommended to drink in moderation. Moderate drinking is normally considered one drink per day for a woman, and two drinks per day for a man.
Excessive drinking can actually lead to a reversal of most all of these benefits. Drinking in excess is linked to cirrhosis, fetal alcohol syndrome, hypertension, malnutrition and pancreatitis, increased cancer risk, and depression just to name a few.
So, go ahead and grab a beer or two after work. Enjoy the feeling that first drink gives you as you wind down from a hard day. Remember the benefit of drinking beer. Remember to drink in moderation.
Remember to relax…you deserve it.
Tom T. Hall really likes beer, and he's here to tell you why.