Have you ever been in a boring meeting, watching the clock when your mind starts to wander? Have you ever been doing a simply mundane task while your mind is off somewhere else where you'd rather be?
Most all of us have daydreamed at some time or other. In fact, according to Harvard psychologists, people spend almost 50% of their waking hours thinking about something other than what they are doing.
When your boss, your spouse or your children are trying to tell you something important though, it is not the time to daydream. Sometimes that mind wandering can get you in trouble.
At other times, daydreams can actually be productive though. When properly enjoyed, every day can be a day for a daydream.
The Science Behind Daydreaming
Daydreaming is defined as the stream of consciousness that detaches from current external tasks when attention drifts to a more personal and internal direction.
Psychologist Jerome L. Singer was the pioneer of the study of daydreaming back in the 1960s and early 1970s, and until recently, his work was mostly ignored. However, when it was looked into more recently, a group of psychologist and neuroscientists added to his study on how to daydream deliberately.
According to Psychology Today, what was discovered though was that the same brain region that is stimulated by daydreaming and mind-wandering, is also stimulated when we worry, or when we concentrate on a particular subject.
This is why some believe that daydreaming can actually make us sad, as we are focusing on the past or the future rather than taking in what is around us in the present.
Others though, believe that daydreaming can be productive if we learn how to daydream deliberately, without giving worries to our frets and fears.
Studies are continually being conducted to determine the effects of daydreaming on our mind.
Daydreaming Keeps Your Brain Active
Research has shown that daydreaming is a strong indicator of an active and well-equipped brain. A study published on PubMed.gov suggests that a wandering mind correlates with a higher degree of working memory.
Daydreaming is like exercise for your brain. The ability to recall past experiences and to imagine what the future may hold is a very complex form of thinking, and a great way to keep your brain active.
Daydreaming Helps with Creativity
Some of the most successful innovators in the arts, sciences, and entrepreneurship, credit daydreaming with their best ideas. This is because when you daydream, your mind travels through different parts of your brain and collects bits of information that it may then be able to connect. These connections contain great possibility that can begin the creation of new and innovative ideas.
A study done by the University of California found an association between daydreaming and creative problem-solving. Their study involved having participants first conduct an "unusual use task", where they had to try to come up with as many weird ways to use an object as they could.
Then, the study participants did the "unusual use task" again, but did one of four things prior to the task: they either performed a demanding task (where, presumably, their attention would be totally occupied by the task); they performed an undemanding task; they took a 12-minute break; or they skipped the 12-minute break and moved right on to the task exercise again.
Researchers found that the only group who did better on the "unusual use task" the second time compared to the first time were the participants who completed the undemanding task. Since the people assigned to the undemanding task also reported high levels of daydreaming while completing this task, the researchers speculated that this mind-wandering helped to contribute to their higher scores on the creative challenge.
Daydreaming Can Improve Your Social Skills
In a study of people with dementia, cognitive neuroscientist Dr. Muireann Irish of Neuroscience Research Australia found that social skills rely on the same parts of our brain responsible for daydreaming, imagination, and memory.
By daydreaming, we think about the beliefs and perspectives of others which in turn can help us respond better in future scenarios. This could in turn create greater opportunities for improved communication with others, as well as help you become more empathetic and understanding of others.
Daydreaming Can Help You Focus
When you daydream, your mind wanders, which is the opposite of focusing your mind on something. So, you may be wondering how letting your mind wander can help you focus.
Have you ever had a difficult problem that you just couldn't figure out? One of the best things to do is to step away from it for a while and do something simple that doesn't require focused thinking. When you come back to that problem, the solution can seem much clearer.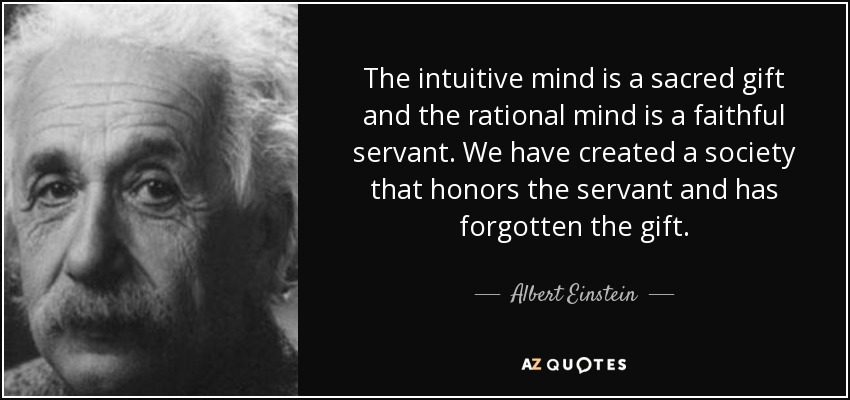 Research supports the theory that daydreaming allows us to think of new solutions even when we aren't directly working on the problem at hand. This is because daydreams let certain ideas and issues soak into our unconscious minds, and they can even spark insights the way regular dreams do.
Daydreaming Can Improve Your Mental Health
Just last year, Georgia Institute of Technology's Kelsey Merlo and colleagues did a study that took a person-centered approach to daydreaming. In this study, participants described the causes of their daydreaming, what their daydreams consisted of, and how they felt after daydreaming.
Although some participants had negative feelings about daydreaming, such as feeling guilty for drifting off from their work at hand, many felt that their daydreaming had actually benefited their work performance.
Participants who felt that they had benefited felt that their daydreaming allowed them to wander off somewhere else and provided them with a brief, mental break. When the weekend, or their next holiday seems so far away, daydreaming took them to that favorite vacation spot or distant memory long enough to refresh their spirit so they could be ready to tackle the workload ahead.
Every Day Is A Good Day for A Daydream
There are times that you need to focus on a particular task, and daydreaming during those times very well could produce negative results. However, when you've completed that task, or when your mind needs a break, take a daydream break.
Let your mind wander to something completely unrelated to what you are currently doing. Keep your brain in top shape by daydreaming about the vacation you want to take, daydream about how others feel, daydream about what you would do if you won the lottery.
If you want more than a quick break, pull up a chair, grab a beer or an ice tea, whatever you desire, and sit back and watch the clouds go by. Daydream what it would be like to float among the clouds; daydream of something that your heart has always desired; daydream about that special someone.
Just don't ever stop dreaming.