Last month I first noticed a fox running around in our yard. This sparked my curiosity about foxes, and I looked up a little information about them, as I had become curious about this new addition to our local wildlife. You can read all about them here.
After watching the fox for a while, I determined that there was more than one fox that I had been watching. The foxes have been hanging around here for a while now, and I've finally got to get some good pictures of them. I'll sit out on my deck and talk to them when they come around.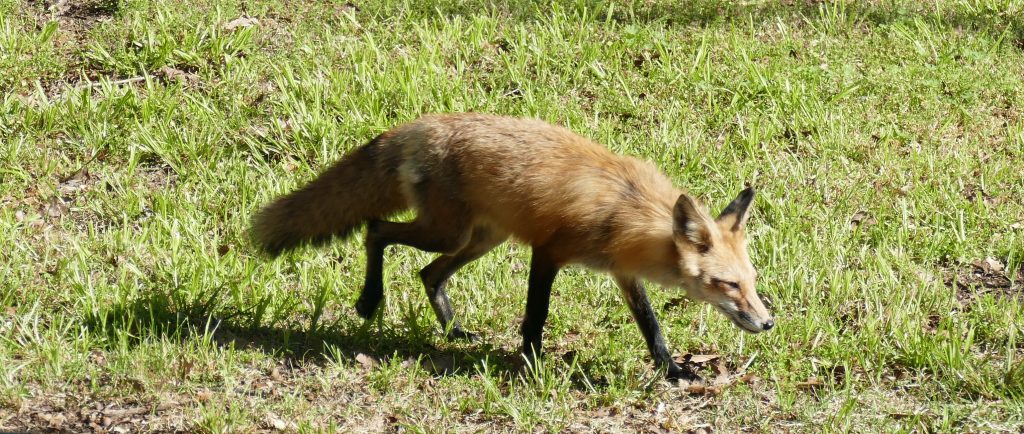 Although they look similar, after watching them for a while I noticed a difference in coloring. That's when I realized that there were two different foxes. Considering that foxes are not pack animals, as they are solitary hunters, and considering the time of year, I'm realizing that the two foxes I've seen are a male and female, and they have a litter of pups out in the woods.
I thought I may be able to determine which one was the male and which one was the female, but upon the research that I found, about the only way to properly determine sex in a fox is by their physical anatomy of which I will not get close enough to find out. I read that the male fox tends to have a longer snout, and a broader head, but that isn't always the case and many experts can't even tell the difference between a male and a female out in the wild.
We've still been tossing food out to them when we have some. My husband actually purchased some dog biscuits and sat them out in the yard for the foxes. It is fun watching them come and grab them and take them back into the woods. One of the foxes actually buried one of the biscuits and came back and got it the next day. Foxes are always hunting for food, even when they aren't hungry. Like the biscuit, they will burrow away the food for later.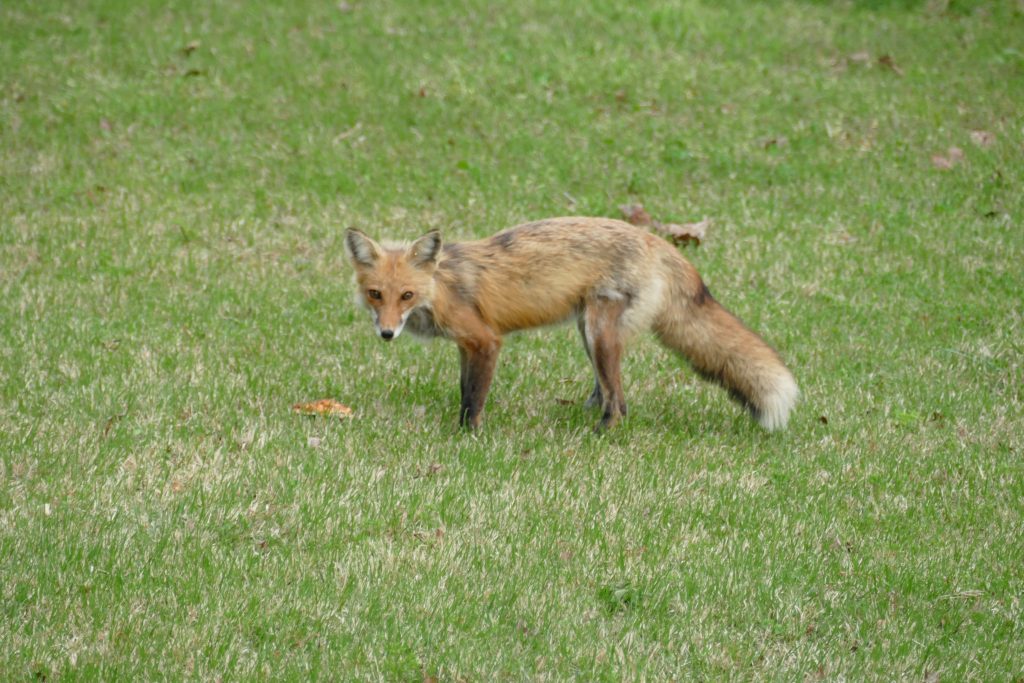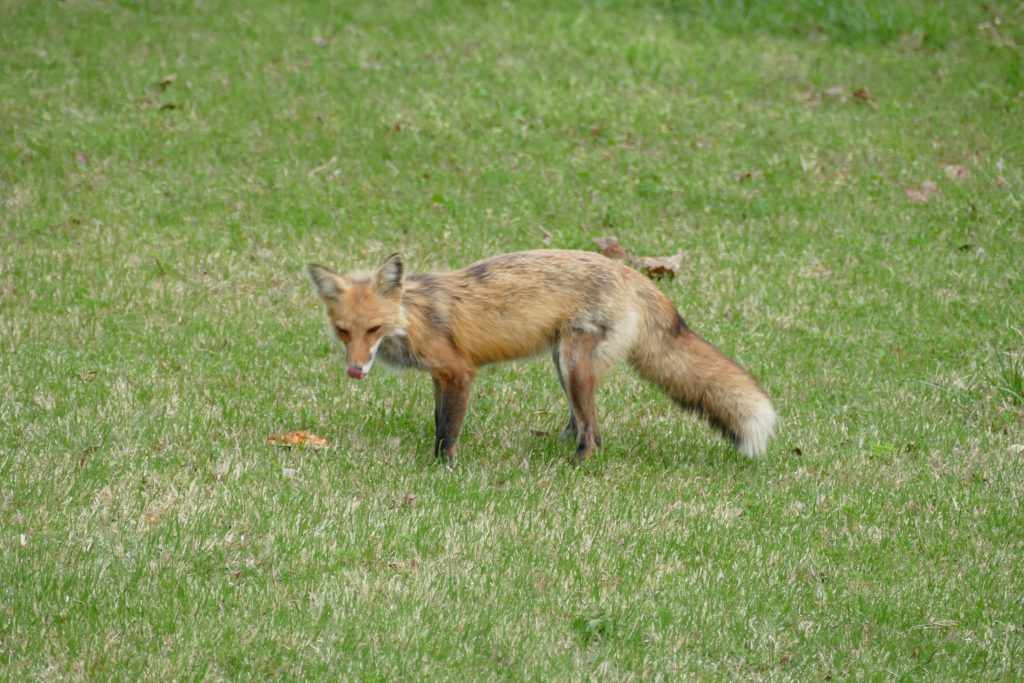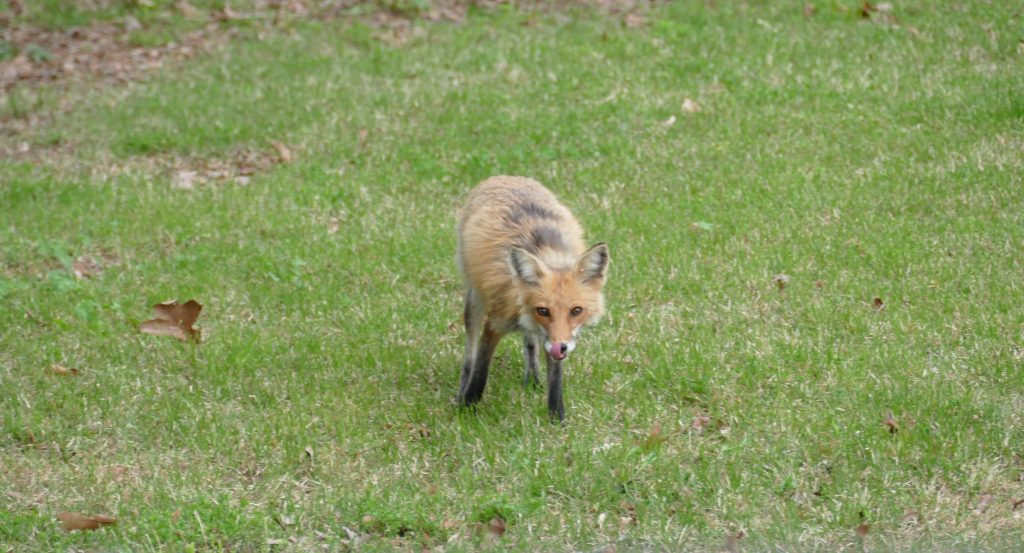 The other night we got to see the pups for just a bit; the came out of the woods and played for a while. They don't seem scared of us at all. My husband was cooking out on the grill, going in and out of the house, and one of the young pups hung out for quite a while, as we went about our normal routine, and talked to it here and there.
I'm not sure how long they'll stick around, but for now I'll continue to enjoy the frolics of the foxes!