While traveling recently, I happened to read about a windmill museum on the western side of Oklahoma. I love windmills, and although it was out of our way by a couple of hours, I re-routed our drive so we could we could stop and check it out. I'm so glad that we did, as we not only got to see a huge variety of windmills all in one place, but we had a great tour guide to show us the grounds, as well as share some of his knowledge with us.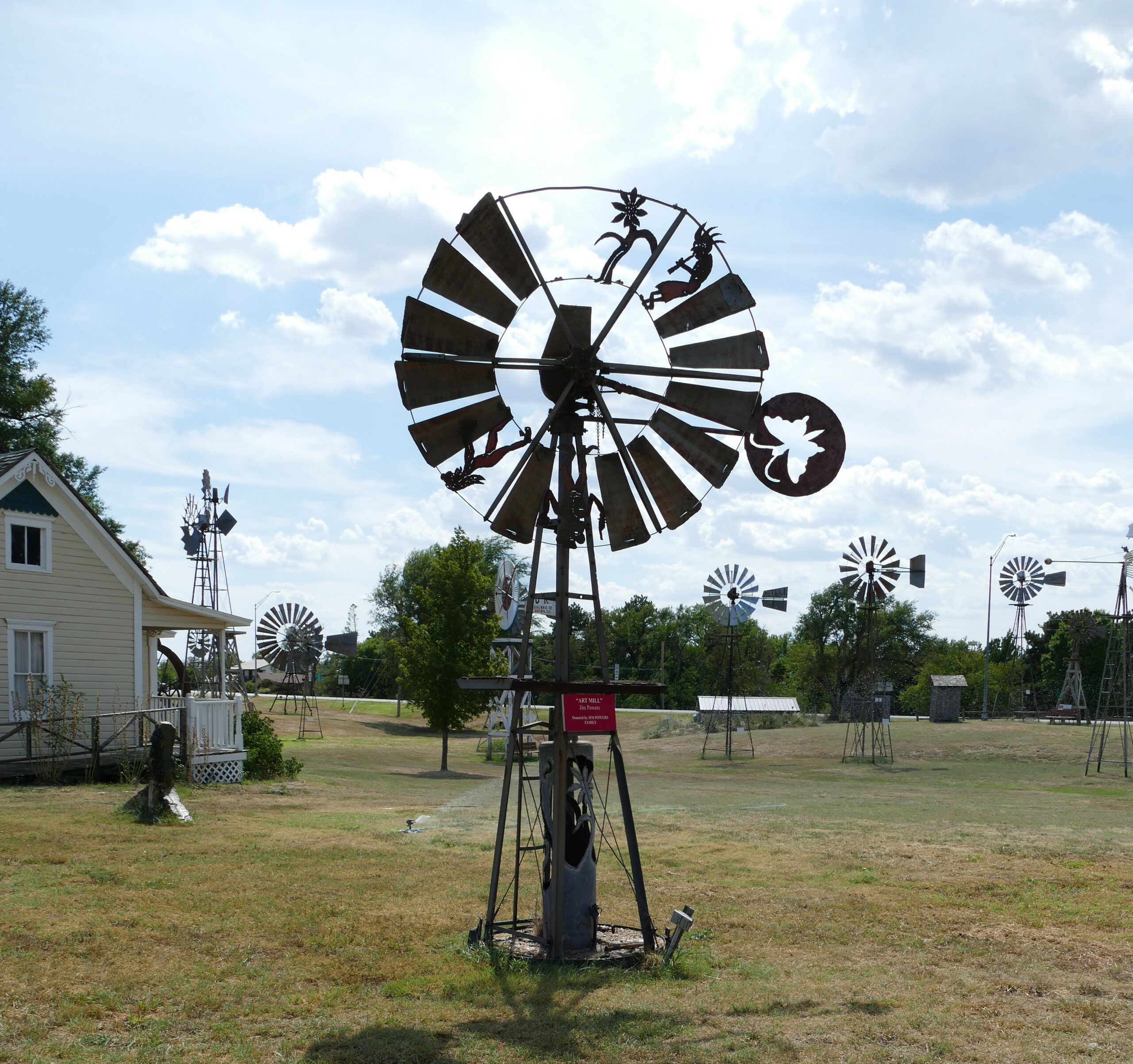 The windmill museum is located in the small town of Shattuck, Oklahoma. The main ground has 37 various windmills with no two being alike. When we pulled in, the view was absolutely stunning seeing so many windmills together in one place. As we walked through the park and checked each one of them out, we saw that they each have a small sign with a description of the type of windmill and where they originally came from. I learned very quickly that all windmills are not the same.
The Oklahoma wind did not disappoint while we were there which made a perfect display of all the windmills. The wind also kept us somewhat cool, as it was rather hot the day that we were there. The park has several benches throughout for one to simply sit and watch all the windmills spin if desired.
More than just windmills, the property also has a half-dugout soddy and a small homestead house, both furnished. There is also a large barn with more windmills, along with a water pump collection. We were lucky enough to have a wonderful volunteer who opened up the two homes for us, and gave us a tour of the large barn. He was very knowledgeable, and it was great talking with him. The property also has a memorial wall in front, as well as a gift shop where you can stop in to purchase souvenirs, as well as various hand-made items.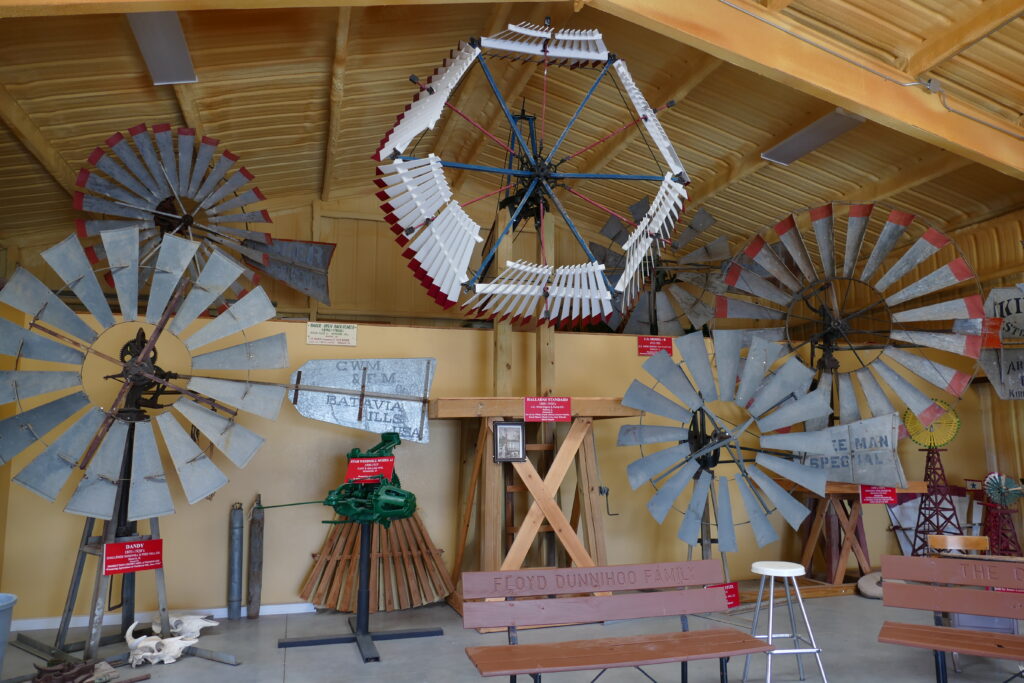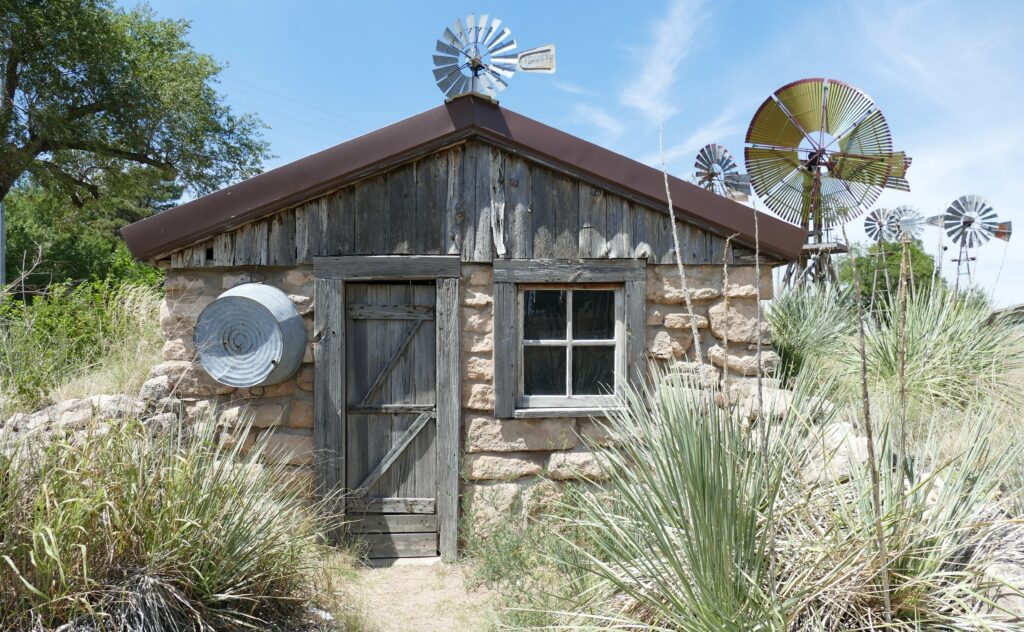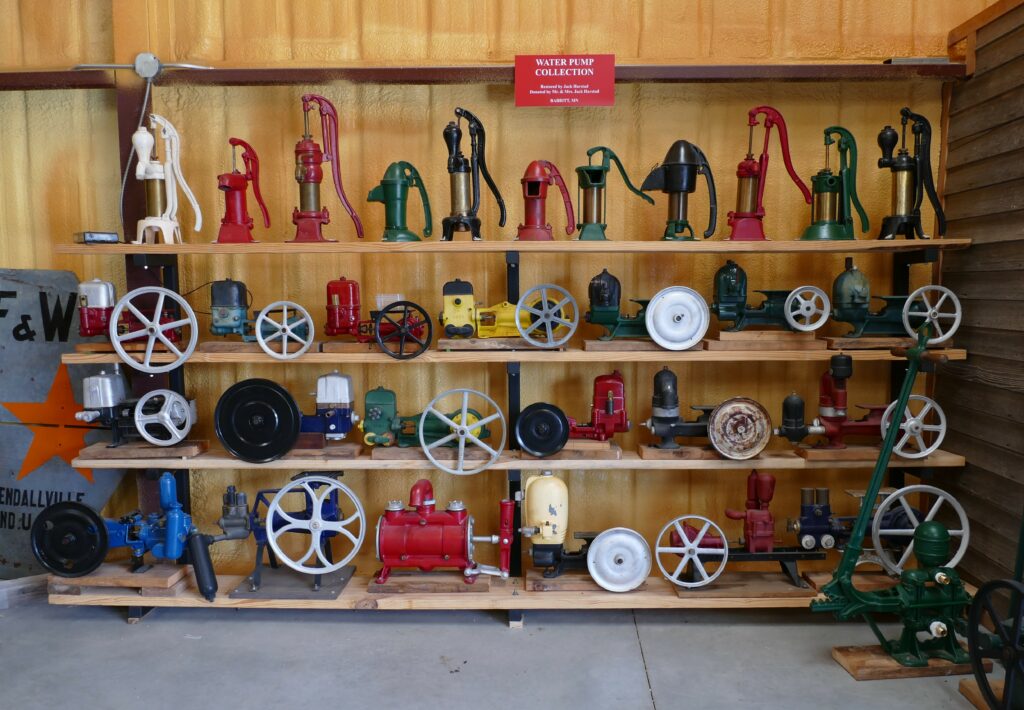 We intended to make this a quick stop, just long enough to look around and take a few pictures. We ended up spending a long afternoon looking around, reading about the various windmills, and talking to the caretakers of the museum. The gentleman that gave us a tour of the place even gave us a demonstration of one of their self-governing windmills. The following video will show you how these self-regulating windmills work, which I found fascinating.
The park is open to the public and is free to visit. If you want to view the soddy, the house or the barn you will need to come during normal business hours when a volunteer is able to open them up to show you. The walk through the park and seeing all the various windmills is alone enough to make it worth your while to stop though.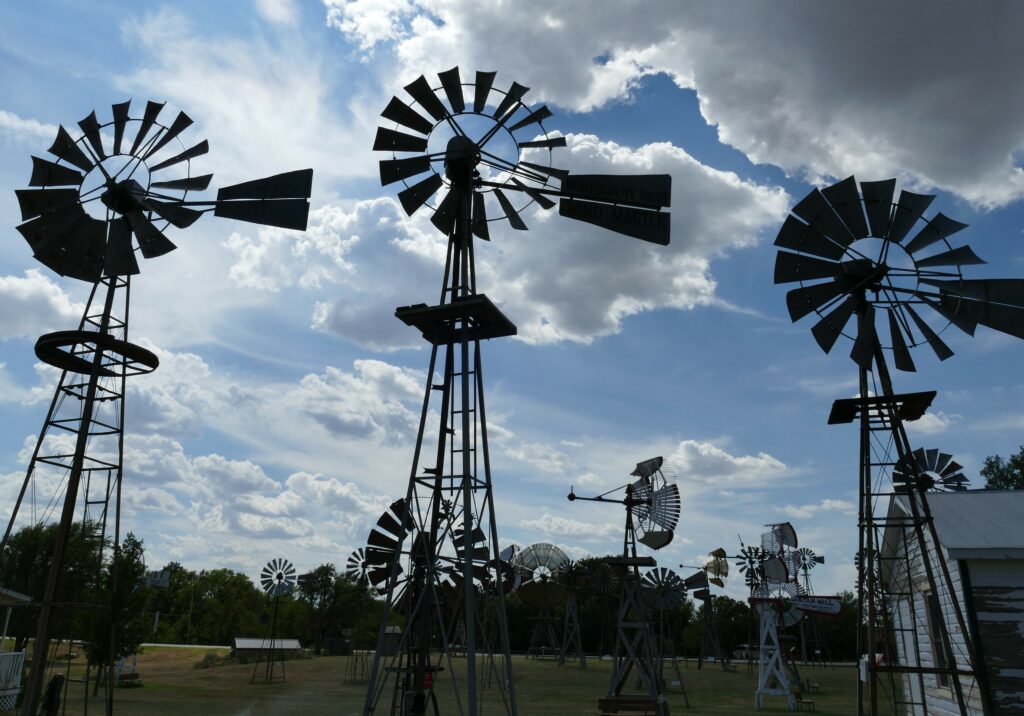 The museum is run by volunteers, and even though it is free to visit, donations are always appreciated as it takes money, along with time and knowledge to restore these beautiful windmills.
Shattuck is located in Northwest Oklahoma, not far from the Texas border. The windmill museum is on the south side of town and is easily accessible from US-283 or OK-15. If you are anywhere near the area, it is definitely worth the drive to visit. If we would have realized everything that this museum had to offer, we would have planned more time to spend here.
For more information, visit their website at: Shattuck Windmill Museum and Park