Don't worry, be happy. We have all heard that famous phrase. Most likely we have heard the song; it's at the bottom of the page if you haven't, or just want to listen to it again. Don't worry…be happy. Easier said than done, right?
How is it that some people you know always seem to be in a happy mood, and not much really gets them down. How come other people you know almost always seem to be in a bad mood, or in some type of crisis, or inserting themselves into someone else's crisis.
If you had a choice, which kind person would you rather be – the happy-go-lucky type or the down-and-out type? While most of us would choose to be happy-go-lucky, the majority of us are not that way. It's our lives, and our choices, so why can't we simply not worry, and just be happy?
Happiness
What is happiness? Merriam-Webster dictionary defines happiness as:
a: a state of well-being and contentment: Joy
b: a pleasurable or satisfying experience
This definition is very subjective, as what is pleasurable or satisfying for one person could be very unsatisfying to another. A relaxing day on the lake with a few beers and a fishing rod would bring happiness to one person, while a day at the Louvre would be a wonderful experience for another. We're all different, but yet we are all the same in our pursuit for happiness.
So why does it seem that there are so few people in life that are truly happy? What stops so many people from simply not worrying, and just being happy?
Why Can't Everyone Be Happy
There are many reasons why everyone isn't happy. One of the sad, yet true facts is that some people simply don't want to be. These folks tend to have a negative outlook on life, they're usually angry, upset, or frustrated about something. Until people like this can change their attitude or way of thinking, they never will be truly happy.
Some people struggle with mental illness. They want to be happy, but they struggle within themselves, not knowing what happiness actually is, or what they need to do to obtain it. Sometimes the medications that the doctors put them on leave them in a state of numbness that happiness cannot reach.
Some people have circumstances beyond their control that squashes any chance of happiness. Some circumstances may be obvious, such as being imprisoned in a concentration camp. Other people can have circumstances beyond their control that are not so obvious. They could be going through a divorce, dealing with a debilitating illness, having major financial troubles, or any number of other things that you would never know about.
Other people simply don't know how to be happy. They don't want to be unhappy, but they haven't figured out what steps they need to take to become happy. They haven't figured out the secret to happiness.
The Secret to Happiness
If there is a secret to happiness, the internet would unlock it and spread it throughout the world, and the world would be a happier place. What I have found is that people who are generally happy make the decision to be happy. They are optimists who view the glass half-full. If you truly want to be happy, you need to make the choice to be happy. So, if there is a secret to happiness it would be to choose to be happy.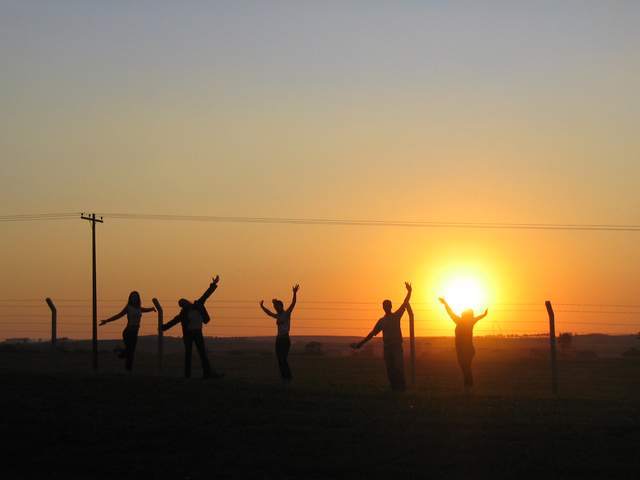 Happiness is a Choice
People who are happy have made the choice to be happy. They don't necessarily have any easier life that anyone else, but they choose to focus on the positive aspects of their life, and not the negative. You can't control outside situations surrounding you, you can't control what other people think or do, but the one thing that you can control are your thoughts.
When a negative thought comes into your mind, think of something positive to replace it. Think now of a couple of great times that you've had in your life, or of things that make you smile, and times you've been genuinely happy. Keep these thoughts inside of you and next time negative thoughts start creeping into your head, stop them. Turn your mind instead to these pleasant thoughts of good times and smiles. This does take practice, but with time, it does get easier.
Quit Worrying
Quit worrying so much. I know this is so much easier said than done, but with faithful practice it can get easier. There are lots of quotes on worrying, but here are a couple of my favorites:
Worrying is like a rocking chair, it gives you something to do, but it gets you nowhere. –Glenn Turner
If a problem is fixable, if a situation is such that you can do something about it, then there is no need to worry. If it's not fixable, then there is no help in worrying. There is no benefit in worrying whatsoever. –Dalai Lama
Worrying causes stress, squashes happiness, and cause a myriad of physical symptoms that can actually lead to an early grave. So, stop worrying, and choose to be happy instead (see above).
Practice Gratitude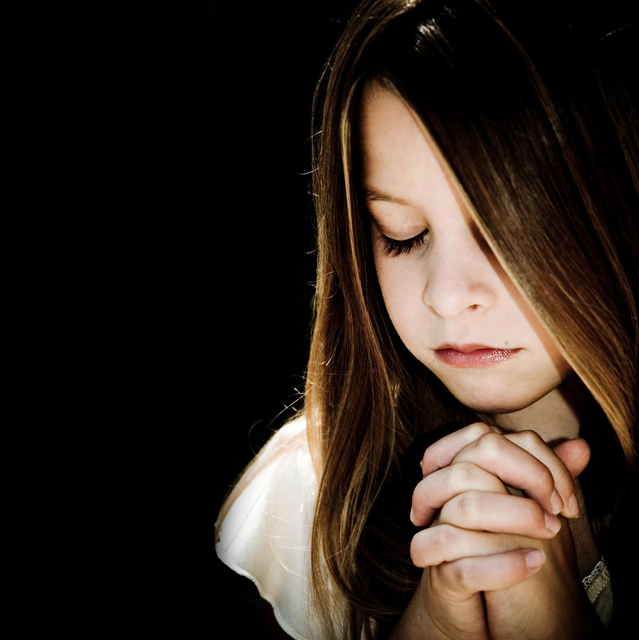 Practice gratitude. Happier people tend to be more grateful for the positive things in their lives. Do you have a bed to sleep in, and food on the table? Do you have a roof over your head? Think of the homeless that have none of these. Be grateful you need to get up early to go to work, because you have a job which provides an income. Be grateful for a warm shower, clean drinking water, your spouse, your children, your health, your sight…the list could go on and on.
Many people recommend keeping a gratefulness journal by writing down everything that you are grateful for. I have a planner that I keep and at the end of the day, I write in it three things that I'm grateful for. I'll admit I'm not perfect, and sometimes at the end of a long day, I forget, or I am just too tired. But there are other days when things are going great and I start writing early, and I end up with way more than three things.
Whether you write stuff down, whether you give thanks to God, or whether you simply acknowledge the good things in your life, happiness is sure to follow. Believe me, you have more than you can imagine, and there's someone out there wishing that they had what you have.
Show Kindness
When you help others, you're bound to feel good about yourself. Volunteer for something that you love. Visit with someone in a nursing home who has no family, volunteer at your local animal shelter, pay for the person's order behind you at the drive-thru, share your beautiful smile, give someone a compliment. Showing kindness doesn't have to be a huge undertaking, simply holding the door for someone, and smiling whether they thank you or not displays kindness.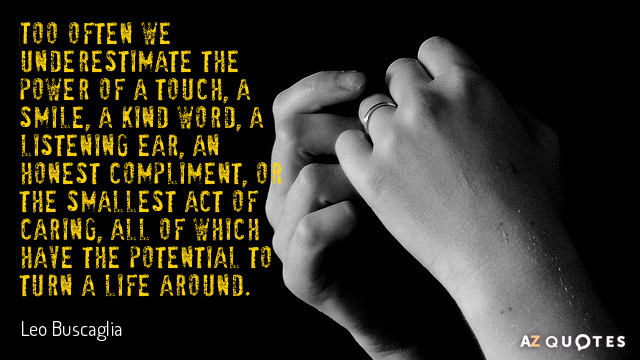 Instead of judging others, try to have more empathy. The mother whose letting her kids run wild may have been hit with some tragic news, or she's had a day where absolutely everything that could go wrong has gone wrong for her, and she has no energy left. You don't know what kind of day she has had, or what problems she may be dealing with. Show her kindness instead of judgement.
Don't Worry, Be Happy
Negative thoughts can creep up on all of us, and sometimes, there are negative things that you have to deal with. Whatever you do though, don't dwell upon those thoughts or situations. Get them taken care of and out of the way so that you can focus on the positive. Practice gratitude every single day, be kind to others, and make sure you are always kind to yourself. And stop worrying so much, and just be happy!